THOUGHT Airbnb was only for hen or stag weekends or a cheap city break in an apartment abroad?
You might have to think again when you see these amazing properties on their site in Salford.
The online marketplace lets people rent out their properties or spare rooms to guests and is one of the world's fastest-growing holiday websites.
We had a look where visitors can stay when they come to Salford during a weekend in August.
Suburbian apartment
Prices around £54 per night
What more do you need than a table football table?
If that doesn't seal the deal, you can have the entire apartment during your stay which sleeps four people.
The description adds: "Beautiful newly refurbished ground floor apartment with on street parking.
"It has just been furnished with hotel quality furniture to ensure our guests have a comfortable stay."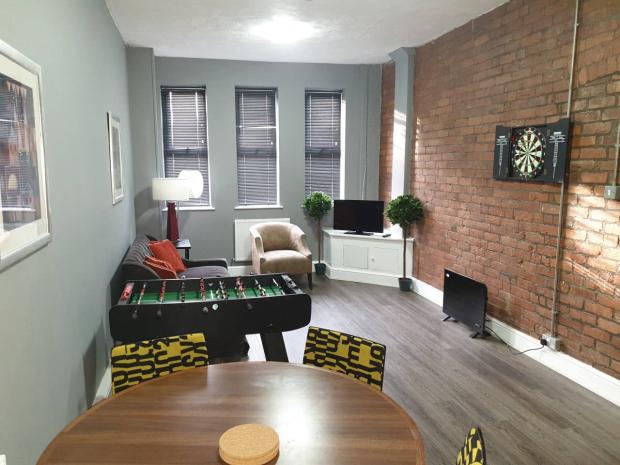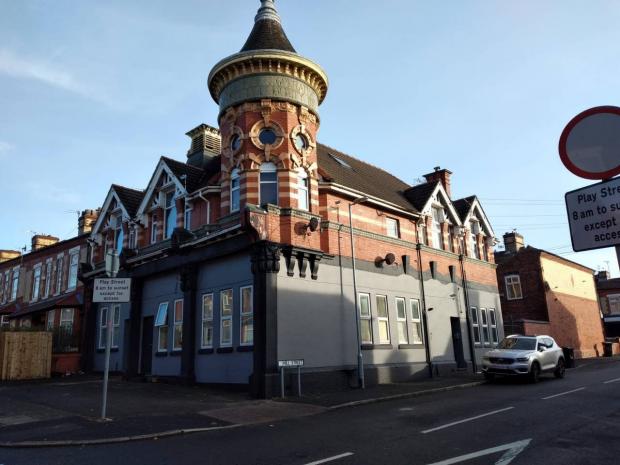 Manchester Tower in Media City
Prices around £95 per night
Right in the heart of Media City, this one-bedroom apartment is on the top floor with access to the gym, communal cinema room and a balcony with amazing views of Salford Quays.
The site adds: "It's walking distance to Manchester's most beautiful and iconic attractions and there's maximum privacy as guests have the entire apartment to themselves.
"Stylishly furnished with all essential amenities to make your stay memorable."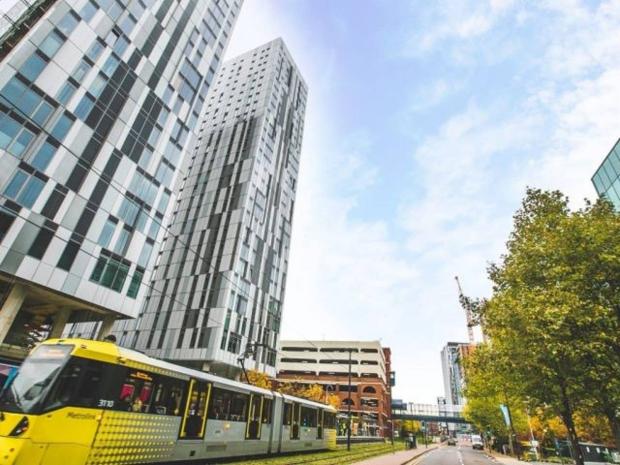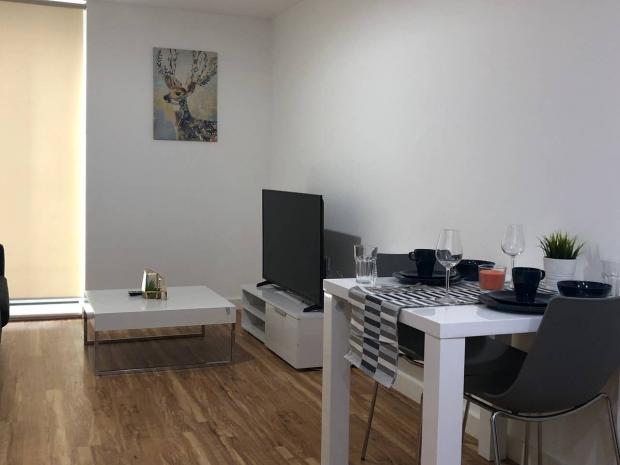 Cosy boat with heating, fire and micro bar
Prices from around £70 per night
Ever wondered what life on a houseboat is really like?
This one claims to be kept toasty all winter with heating as well as an outside seating area, a pub-themed honesty bar, cocktail station and games.
The site adds: "Our love for life on the water came from our first stay on a boat.
"If you haven't yet tried it and always wondered what it would be like, Nagév is a perfect example."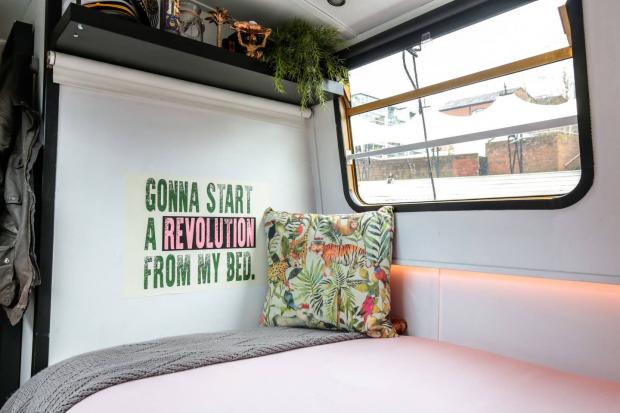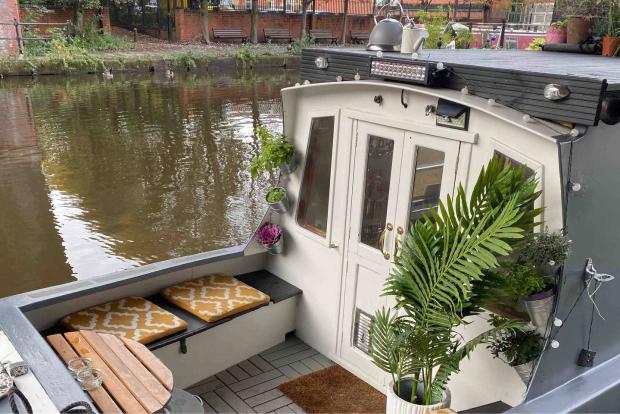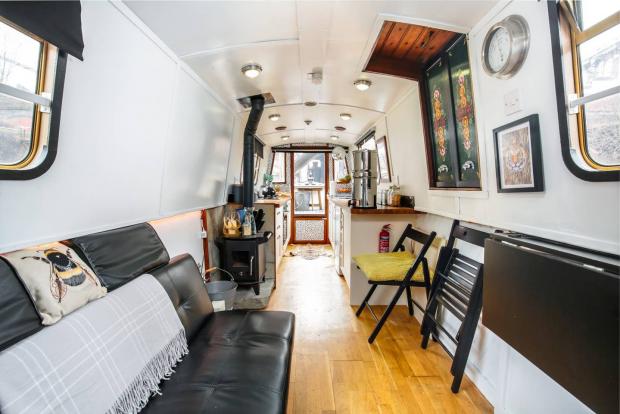 New apartment with stunning water view
Prices from around £40 per night
Two guests can enjoy a beautiful view of Media City with floor to ceiling glass windows in the living room.
The site adds: "This is your home away from home.
"Simplicity, minimalism and homey."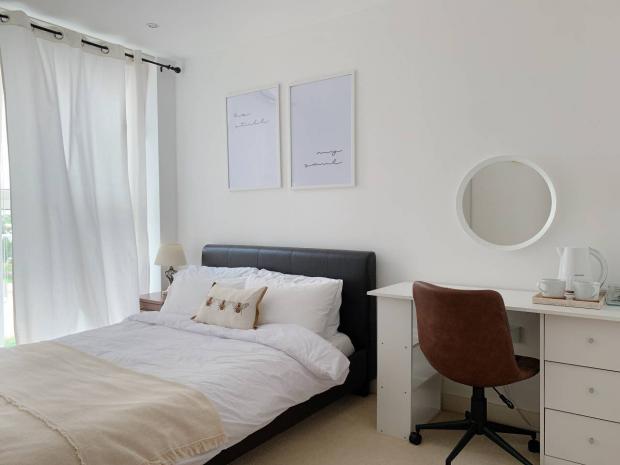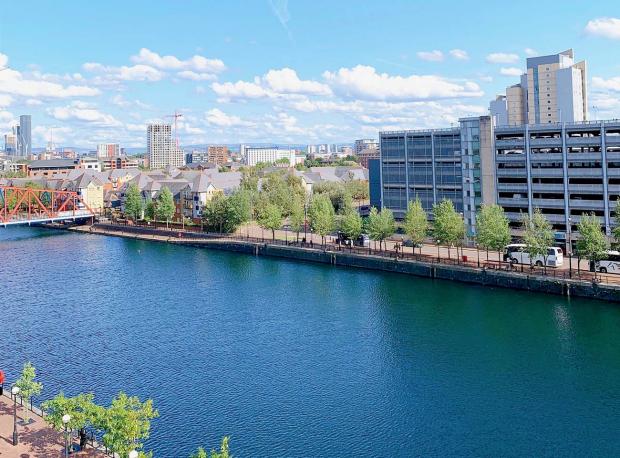 Homely hip townhouse
Prices from around £87 per night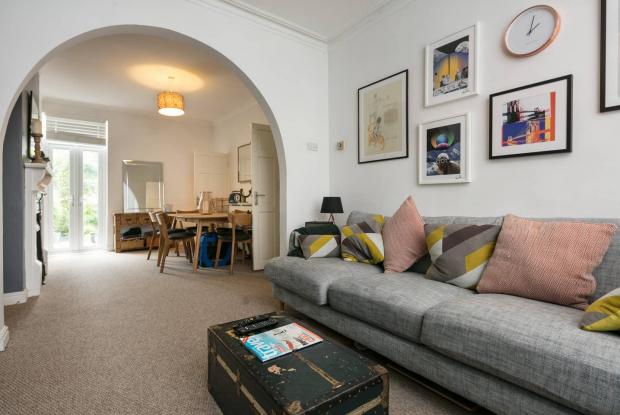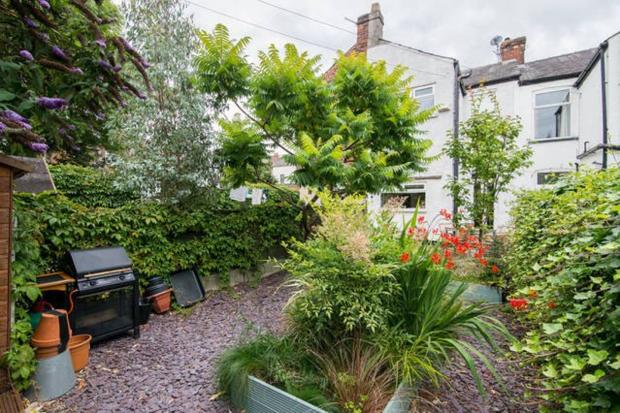 This two-bed townhouse with a garden is suitable for families fancying a trip to Monton and has a log burning stove.
The site adds: "A beautiful terraced house in a lively village setting but within close access to great bars and restaurants in Monton Green.
"Decorated to a high standard with all modern amenities."
All pictures taken from Airbnb