IF you're tempted by a Friday night takeaway or tea out, you might want to take a look at the latest food hygiene ratings in the city first.
We have taken a look at the most recent findings of council inspectors for the Food Standards Agency over the past month.
More than 1,849 businesses are rated by the Food Standards Agency including pubs, bars, restaurants, cafes and sandwich shops.
The hygiene standards found at the time of inspection are then rated on a scale.
Five is top of the scale, meaning the hygiene standards are very good and fully comply with the law.
Four is good
Three is generally satisfactory
Two is requires improvement
One is major improvement necessary
Zero is at the bottom of the scale, meaning urgent improvement is necessary.
Here's how Salford businesses have scored in January:
Tim Hortons
282-286 Bury New Road, Salford, M7 2YJ
Rating: 5
Hygienic Food Handling: Very good
Cleanliness and condition of facilities and building: Very good
Management of food safety: Very good
Previous rating: Very good
Due Amici restaurante italiano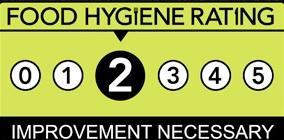 10 Bridgewater Road, Worsley, M28 3JE
Rating: 2
Hygienic Food Handling: Improvement necessary
Cleanliness and condition of facilities and building: Improvement necessary
Management of food safety: Improvement necessary
Previous rating: Very good
Tin Tin Wong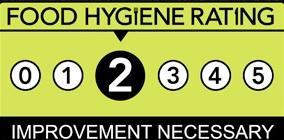 205 Chorley Road, Swinton, M27 6AZ
Rating: 2
Hygienic Food Handling: Improvement necessary
Cleanliness and condition of facilities and building: Improvement necessary
Management of food safety: Generally satisfactory
Previous rating: Improvement necessary
Kings Arms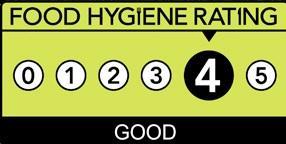 11 Bloom Street, Salford, M3 6AN
Rating: 4
Hygienic Food Handling: Generally satisfactory
Cleanliness and condition of facilities and building: Good
Management of food safety: Good
Previous rating: Very good
Luigi's Pizzeria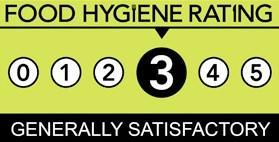 95 Manchester Road West, Little Hulton, M38 9DX
Rating: 3
Hygienic Food Handling: Generally satisfactory
Cleanliness and condition of facilities and building: Generally satisfactory
Management of food safety: Generally satisfactory
Previous rating: (Trading as Kebab King - Very good)
The Red Sea Restaurant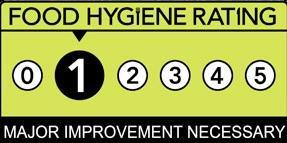 108 Bolton Road, Worsley, M28 3BW
Rating: 1
Hygienic Food Handling: Generally satisfactory
Cleanliness and condition of facilities and building: Generally satisfactory
Management of food safety: Major improvement necessary
Previous rating: Very good
Mr Kebab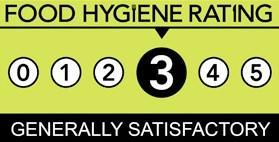 61 Blackfriars Road, Salford, M3 7DB
Rating: 3
Hygienic Food Handling: Generally satisfactory
Cleanliness and condition of facilities and building: Good
Management of food safety: Generally satisfactory
Previous rating: Major improvement necessary
Spicy Bites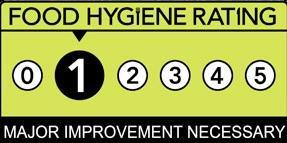 142-144 Bolton Road, Worsley, M28 3BW
Rating: 1
Hygienic Food Handling: Generally satisfactory
Cleanliness and condition of facilities and building: Improvement necessary
Management of food safety: Major improvement necessary
Previous rating: Major improvement necessary
Peri Cottage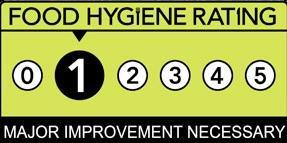 348 Bolton Road, Swinton, M27 8UX
Rating: 1
Hygienic Food Handling: Generally satisfactory
Cleanliness and condition of facilities and building: Generally satisfactory
Management of food safety: Major improvement necessary
Previous rating: Major improvement necessary
Subway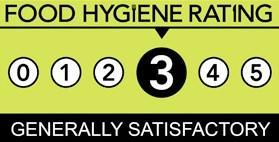 249 Bolton Road, Salford, M6 7HP
Rating: 3
Hygienic Food Handling: Generally satisfactory
Cleanliness and condition of facilities and building: Generally satisfactory
Management of food safety: Generally satisfactory
Previous rating: Good
Pizza Magic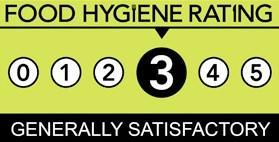 333 Chorley Road, Swinton, M27 6AY
Rating: 3
Hygienic Food Handling: Generally satisfactory
Cleanliness and condition of facilities and building: Good
Management of food safety: Generally satisfactory
Previous rating: Very good
Peking Duck Manchester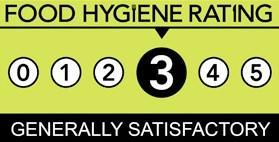 Ground Floor, 1 Liverpool Street, Salford, M5 4LY
Rating: 3
Hygienic Food Handling: Generally satisfactory
Cleanliness and condition of facilities and building: Generally satisfactory
Management of food safety: Generally satisfactory
Previous rating: Generally satisfactory
Flavour Shawarma Ltd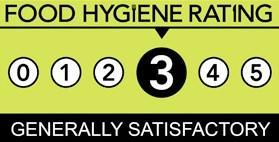 13 King Edwards Buildings, Bury Old Road, Salford, M7 4QJ
Rating: 3
Hygienic Food Handling: Generally satisfactory
Cleanliness and condition of facilities and building: Good
Management of food safety: Generally satisfactory
Previous rating: Major improvement necessary
Bengal Balti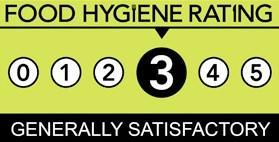 194 Cromwell Road, Salford, M6 6DE
Rating: 3
Hygienic Food Handling: Generally satisfactory
Cleanliness and condition of facilities and building: Generally satisfactory
Management of food safety: Generally satisfactory
Previous rating: Improvement necessary
Nico's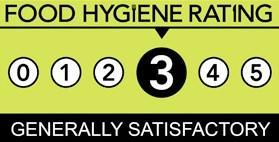 229 Chorley Road, Swinton, M27 6AZ
Rating: 3
Hygienic Food Handling: Generally satisfactory
Cleanliness and condition of facilities and building: Generally satisfactory
Management of food safety: Generally satisfactory
Previous rating: Generally satisfactory